We Believe the Best-Loved Pets Deserve the Best Possible Care.
You need someone you can count on to give your pet the loving attention they crave, while you take care of business.
You want your pet to have the very best. From quality nutrition, to top-notch training, to social time with furry friends, there's nothing you wouldn't give your beloved fur baby.
But caring for your pet is challenging when you lead a full, active life. It breaks your heart to see your pet's sad eyes when you leave the house for the day, but working from home isn't any easier with your fur baby constantly begging you for playtime. You need someone you can count on to give your pet the loving attention they crave, while you take care of business. That's why we designed our FIDUS Pet Concierge service for busy professionals just like you.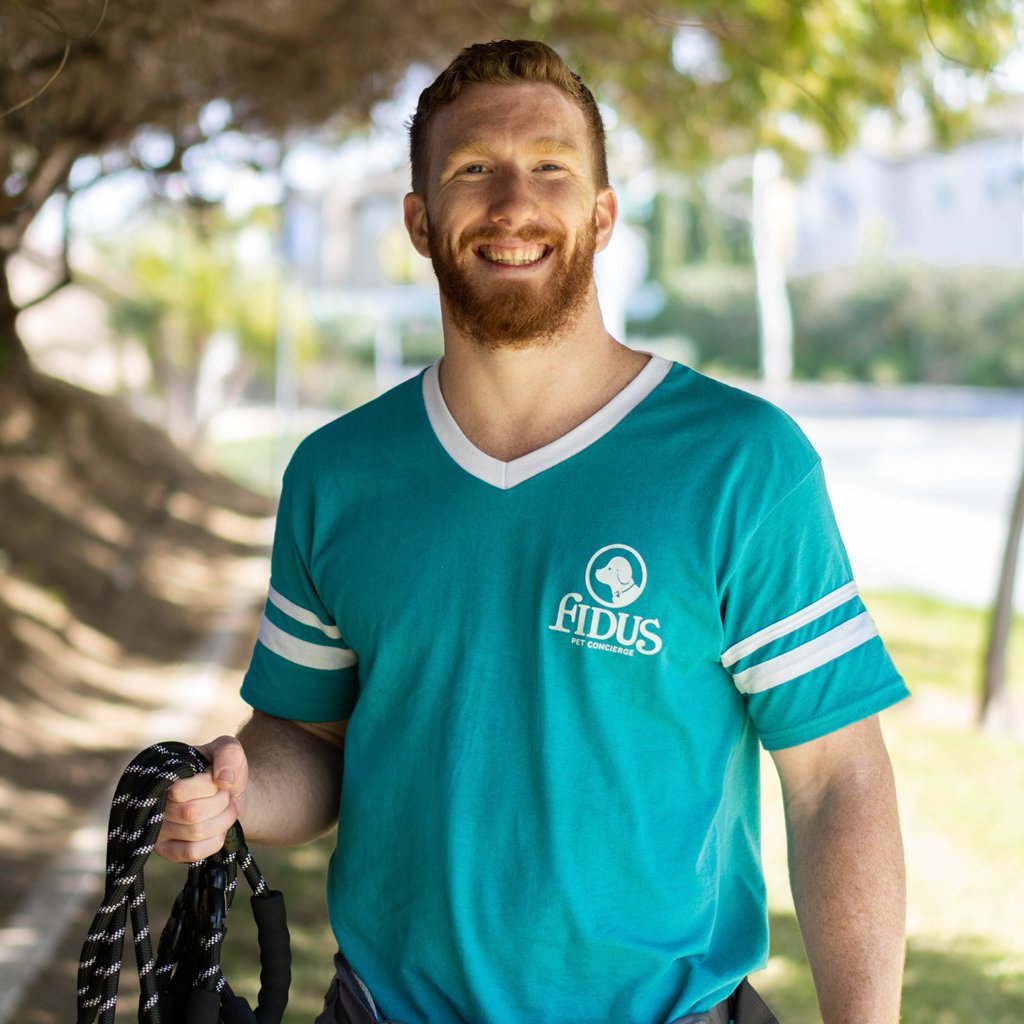 No more traveling all over town for pet care appointments with multiple providers, or calling one friend after another to pet sit when you're away. Instead, FIDUS Pet Concierge provides a one-stop, full-service location staffed with a professionally trained crew of pet care experts. From washing, grooming and veterinary care to dog walking and pet sitting, FIDUS makes it effortless to balance your on-the-go lifestyle with caring for your beloved pet.
To make it even easier, ClubFIDUS partners with apartment communities to offer our premium pet services in the most convenient location possible: your home. When you become a member of ClubFIDUS, your pet will receive holistic pet care on your preferred schedule—no calling, no driving, no waiting. Just set your daily, weekly, or monthly schedule, and our staff will arrive at your door to pick up your pet for a walk, a bath, a check-up, or anything else they need.
Let us handle the everyday tasks of caring for your pet, so you can focus on enjoying quality time with your favorite furry friend.
Our mission is to raise the standard of care and quality of life for apartment living pets, while also making life easier for loving pet parents.
Giving Back
At FIDUS, we love our furry pals as much as you do. Our dedication to improving the lives of pets and pet parents goes beyond just premium pet care services. To help pets and families in need, we regularly partner with a few fantastic local nonprofits such as:
Evolutionary
There's always room to evolve and room for growth professionally, personally, through our relationships with clients and with each other.
Excellence
Deliver the best version of yourself and provide the highest level of service at all times.
Pioneering
Stay open to new ideas and visions, test new ways of doing things, and stay at the forefront of innovation.
Enjoyment
Celebrate wins both big and small, accept and learn from mistakes with ease, and focus on positivity.
Community
Strive to connect clients, community, and co-workers to strengthen relationships and live harmoniously.
Trustworthy
Always strive to be honest and consistent for the people, animals, and the environment in which we interact with.