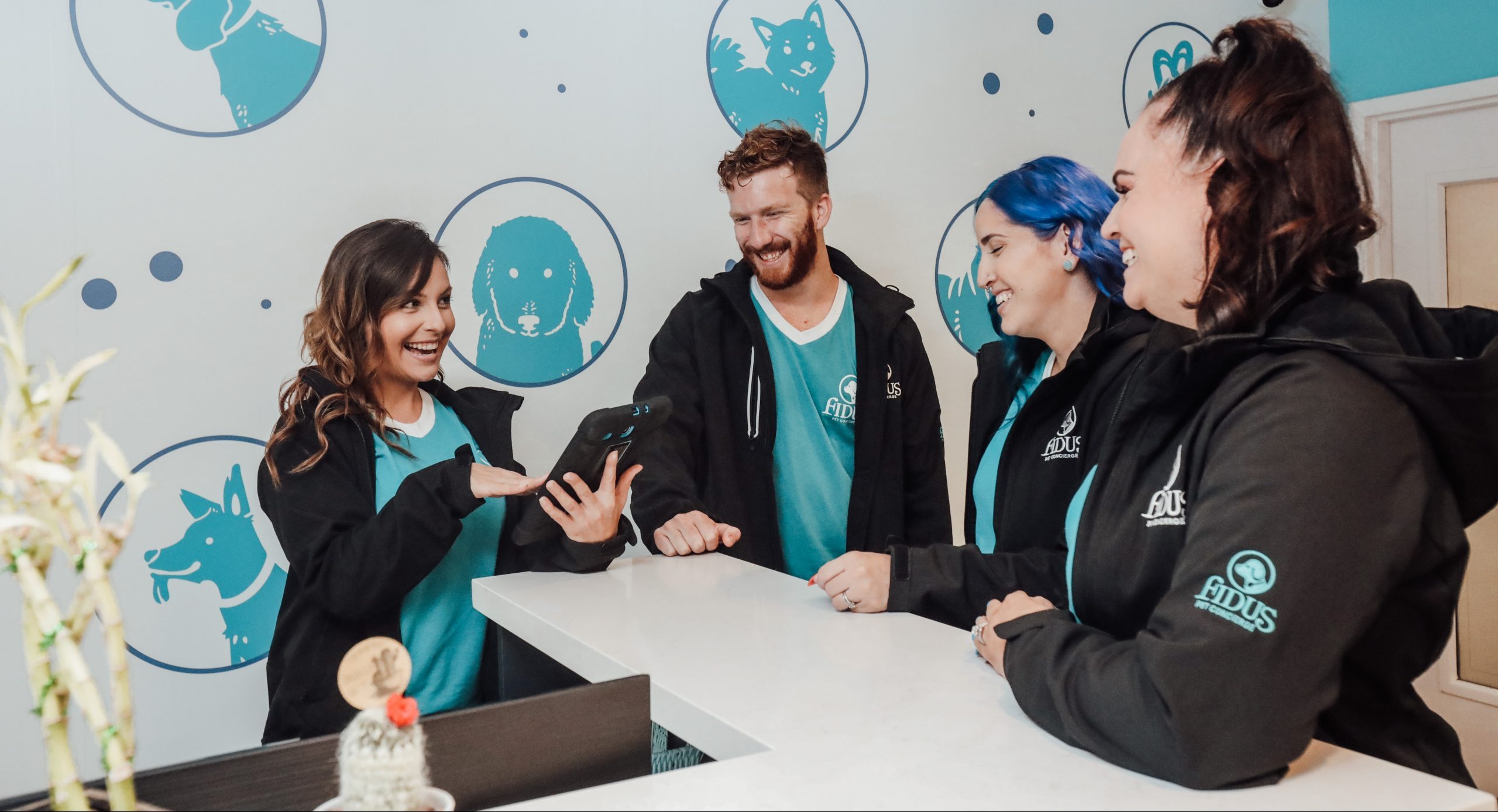 What Sets Us Apart:
As more families choose luxury apartment living to maximize their comforts, their pets make the sacrifice with tight quarters and less interaction. At FIDUS Pet Concierge, we are not only a pet service provider, we're a movement dedicated to creating the new gold standard and improved way of life for apartment-living pets across the globe.
​
Working for FIDUS Pet Concierge, you can EXPECT:
Multi-featured benefits that include competitive and attractive compensation, performance-based bonuses, major holidays off, combined vacation and sick days, medical, dental, vision, 401k, free gym access, and more. You'll also enjoy a fun, friendly atmosphere with team and client social events.
​
To Evolve:
Part of every shift is dedicated to training, brainstorming, or personal development. Receive immediate and ongoing training including Pet CPR/First Aid training, Dog Walking Certification, Customer Service Certification, and more!
​
To Strive for Excellence:
We believe in giving it your all and delivering the best you can at all times through regular communication and feedback.
​
To Be a Pioneer:
Share your feedback on ways to improve process/operations in the company and lead the change while learning how to be adaptable.
​
To Enjoy:
We celebrate big and small wins often and together. We build lifelong friendships because we believe a team that works together also plays together!
​
To Become Confluent:
Build strong bonds with pets and their parents, be paired with a mentor designed to help you reach your professional goals, and become a mentor to inspire others.
To Be Trusted:
We offer lots of autonomy with periodic guidance, so we can trust you are self-motivated, honest, reliable, and on-time.
Safety First
Trained, Bonded, Insured.