Because Your Fur Baby Needs Self-Care, Too.
Washing your pup becomes a simple task when you use our FIDUS Self-Serve Dog Wash tubs. Use our simple portal to reserve a spa station in advance.
Not sure when you can make it? No worries—walk-ins are always welcome at our Torrey Gardens location!
Add-ons such as toothbrush/toothpaste available on-site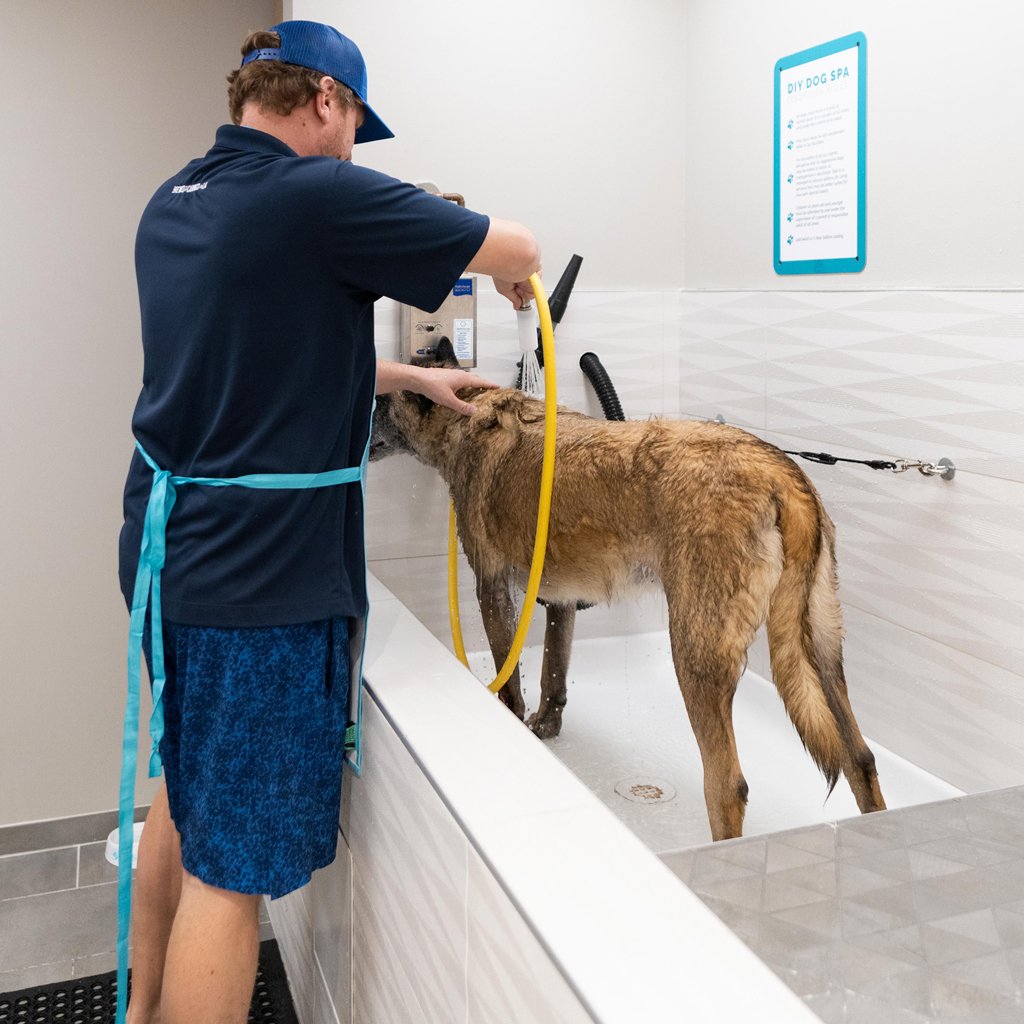 Self Serve Dog Wash Facilities
Get everything you need to make your pup look and feel their best using our state-of-the-art facilities.
Professional bathing advice
Deluxe, waist-high tubs
Professional grade shampoo and conditioner
Therapeutic massaging bath system
Clean towels
Blow dryers
Brushes & combs
Waterproof apron